Deal Information
Was £5.99

Now Only £2.99 
Silky Naturals Second Skin Tights – Better Than Bare – Nude Medium
8 Denier

Comfort Cooling Technology

Sheer Body

Sandale Toe

Comfort Waistband with Cotton Gusset for Enhanced Fit

92 % Nylon – 8% Spandex

Handwash & Dry Separately

Brand Nationality: United Kingdom

Sizes Available:

Medium (Height 152-172cm – 5′ – 5'8″ Hip 94 – 109cm / 36″ – 42″)
In a Nutshell
Finding tights that are like a second skin to you for summer can be harder than it sounds, but Silky know that it certainly shouldn't have to be a quest to find what you need. Second Skin is their latest release, a pair of tights that feel just like you have nothing on and look like it too. The effects are still there though, like removing blemishes, enhancing the colour and sheen of your legs and keeping them cool. A wonderful everyday item this summer from Silky.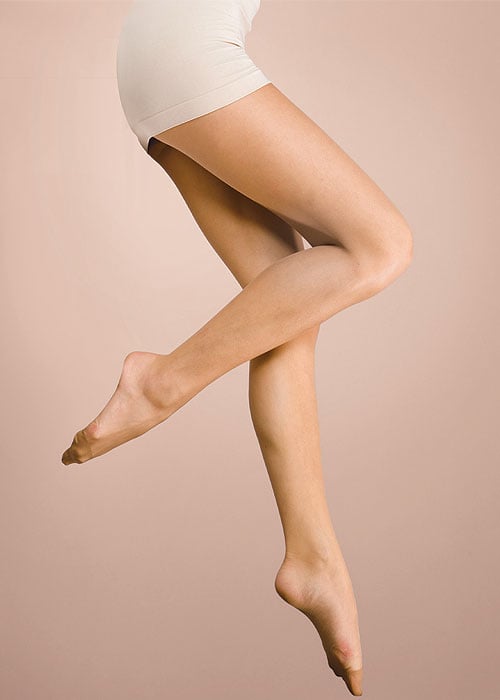 The Specifics
You are entitled to Purchase in Multiples.
DD will email to notify you that your item(s) are ready for collection. At present your item(s) is in stock (Click and Collect).
DD offer a Click and Collect service between the hours of 12 Noon to 3pm (Monday to Friday) or between the hours of 10am to 12 noon (Saturday). If for some reason these times do not quite work for you then please email our customer care team tightsclubjersey@gmail.com and we will try and work around you!
If you need to contact us about your product, please call our customer care team at DD on (0800 086 9343) or email tightsclubjersey@gmail.com.
* IMPORTANT NOTICE: Please note you have 30 days from us emailing you confirmation that your item (s) have arrived to collect them from dailydeals.je. If your item(s) have not been collected by this date your voucher will become void and no refund given. If you are unable to collect by this date then please notify our customer care team info@dailydeals.je and we will try and help. Your Voucher(s) are valid from date of purchase until 30 days after email notification of your goods arriving.
Please note, No Returns will be accepted after 7 days of receiving the product unless there is a fault with the item.
Find us with your voucher
dailydeals.je
Studio 1, 45 Halkett Place
St Helier
JE2 4WG
(Daily Deals entrance is located on Waterloo street)