Deal Information
IN STOCK NOW – WE DELIVER IN TOWN TWICE DAILY FREE OF CHARGE MON – FRI B4 12 Noon (Last Order 11am) or 4pm (last Order 3pm) Don't Worry If Your Item is out of stock – We can order to arrive within 7 days!
Call us on 0800 086 9343 or email tightsclubjersey@gmail.com
Couture Ultimates Catherine Seamless Ladder-Proof Tights.
Its stunning geometric pattern gives you something new and exciting to wear

100% Ladder proof and Seamless

Brand Nationality: United Kingdom

Composition 81% Nylon, 19% Spandex

Hand Wash and Dry Separately
Fantastic for evening or special occasion wear
Medium Height 152′ x 132″ (5′ – 5'8″) Hip 94′ x 109cm (36′ x 42″)
Height 168′ x 179″ (5'6 – 5'10") Hip 109′ x 124cm (48′ x 54″)
In a Nutshell
The Couture Ultimates range have a unique and revolutionary ladder-proof and seamless construction. While traditional hosiery is knitted in tubes made of horizontal rows, the Couture Ultimates are made with vertical lines in one piece with no body seam. This makes them 100% ladder proof (not just ladder resistant) with leg shaping and light control. It's a unique process, making them unlike any other product on the market. 

COUTURE LADIES TIGHT SIZE CHART

SIZE

HEIGHT

HIP

MEDIUM

152 - 172cm / 5'0 - "5'8

92 - 107cm / 36" - 42"

LARGE

162 - 178cm / 5'4 - 5'10"

107 - 122cm / 42" - 48"
Made In The UK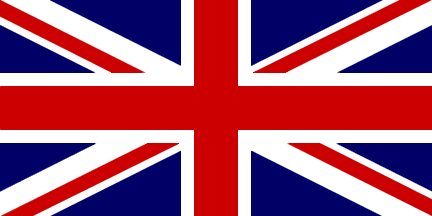 The Specifics
You are entitled to Purchase in Multiples.
DD will email to notify you that your item(s) are ready for collection. At present your item(s) is in stock (Click and Collect).
DD offer a Click and Collect service between the hours of 12 Noon to 3pm (Monday to Friday) or between the hours of 10am to 12 noon (Saturday). If for some reason these times do not quite work for you then please email our customer care team info@dailydeals.je and we will try and work around you!
If you need to contact us about your product, please call our customer care team at DD on (0800 086 9343) or email info@dailydeals.je.
* IMPORTANT NOTICE: Please note you have 30 days from us emailing you confirmation that your item (s) have arrived to collect them from dailydeals.je. If your item(s) have not been collected by this date your voucher will become void and no refund given. If you are unable to collect by this date then please notify our customer care team info@dailydeals.je and we will try and help. Your Voucher(s) are valid from date of purchase until 30 days after email notification of your goods arriving.
Please note, No Returns will be accepted after 7 days of receiving the product unless there is a fault with the item.
Find us with your voucher
dailydeals.je
Studio 1, 45 Halkett Place
St Helier
JE2 4WG
(Daily Deals entrance is located on Waterloo street)